Siting Cinema

Regents Street Cinema
Rio Cinema Dalston
Siting Cinema visually explores the cinema space as 'site' through a series of film installations made in independent art cinemas across the UK. Cinema has become an industry under threat and siting cinema celebrates this 'social practice' by drawing the audience's attention to the physical space in which they are seated. Siting cinema attempts to interrogate the physical and perceptual relationship to the cinema as site, where the cinema screen, the mechanical rig and by extension the position of the viewer are all part of that equation. The cinema audience is forced to actively look, engage and experience the site.

The cinema is first filmed using the 360-degree camera, recording every detail of the empty architectural site, with the house lights on and the curtains closed. The pre-recorded film of the auditorium is then projected onto the cinema screen. There is a curious interaction between the camera's monocular viewpoint and the space through which it moves. Rather than considering these mechanical rigs in terms of what they mean for the camera, this work argues for an understanding of how it allows for new explorations and perceptions of the site. The same rig is then used to track the movement of the recording device, by replacing the camera with a laser. As the audience 'maps' the projection to the laser within the 'physical' cinema space, a complex relationship occurs between artwork, audience and site.

Cinemas include the Rio Cinema in Dalston, a Grade II listed Art Deco cinema in east London and Regent Street Cinema, the first place in Britain to show moving pictures.

< Back Next >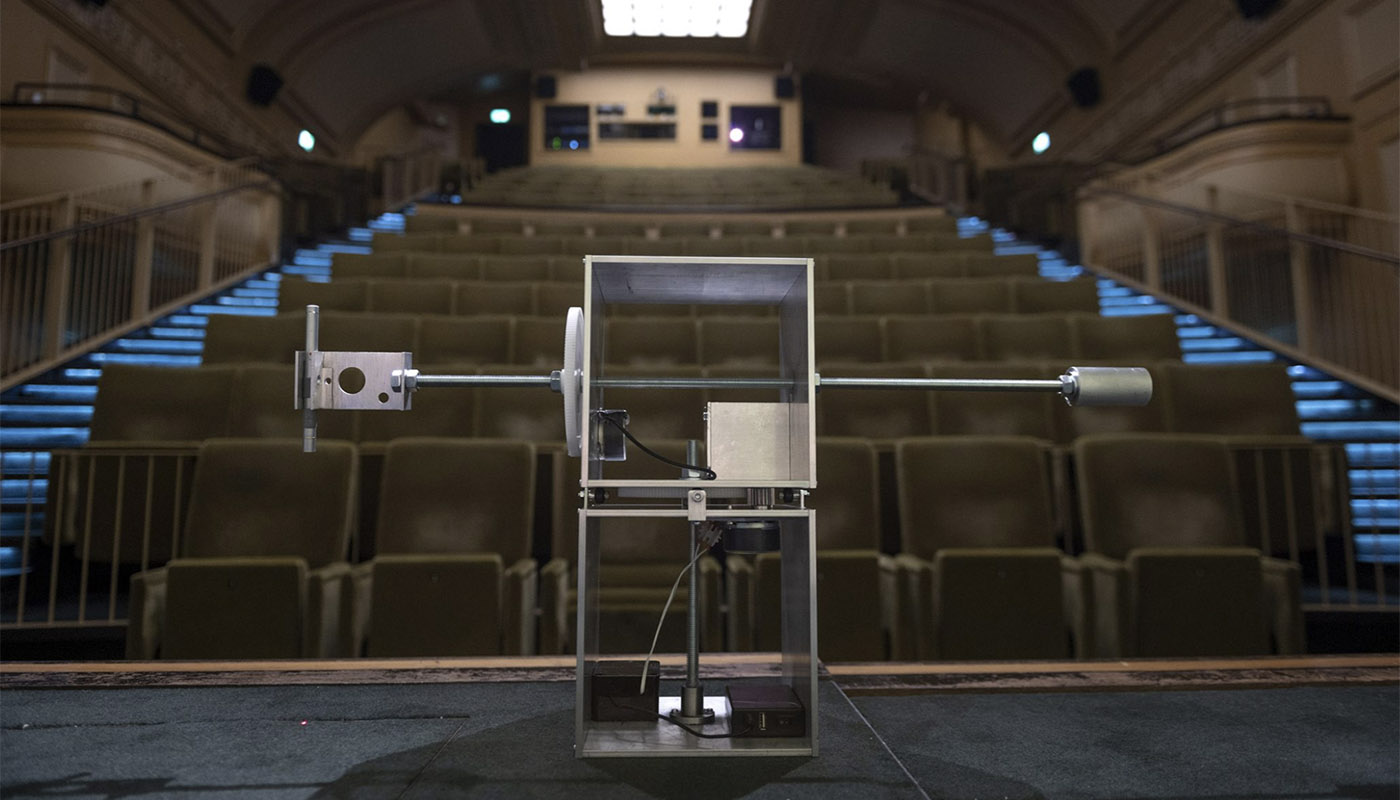 Documentation of Siting Cinema © Julie Marsh