Moving Pictures
Zoroastrian Center for Europe, London
This RIBA-funded project examines the adaptive reuse of cinemas as places of worship in the diaspora. To understand the wider context, the team visited a selection of cinemas that have been reused as mosques, temples and black-majority churches across the UK. In each of the site visits the research explored encounters between heritage bodies, local communities and faith groups, examining intersections of the sacred and secular, assimilation and autonomy. In doing so, the research captured a vital snapshot of faith and diaspora in the contemporary urban landscape.

The Zoroastrian Centre, the former Ace Cinema in Rayners Lane, adapted by ZTFE (Zoroastrian Trust Funds of Europe) was then selected for a granular-scale exploration of the tangible and intangible heritage of the community and their building. Using the site-integrity methodology the congregation was directly involved in the capture and analysis of their own cultural heritage through a series of co-created film installations. Working in close collaboration with the congregation and resident priest we established a well-defined framework for filming the Jashan and Boi ceremonies. As a result, a series of filming devices were constructed that captured the religious and social practices from the perspective of the congregation. These films were then projected back into the site, enabling an exact transfer of scale and time as the image maps the architectural site. Technically, the context of this research lies in the origins of early cinema, with reference to the Lumière Brothers' Cinématographe (a three-in-one device that could record, develop, and project). The project is co-led by architectural historian Kate Jordan for more info, please visit:
moving-pictures.info
Funded by Royal Institute of British Architects (RIBA) in collaboration with Historic England.
< Back Next >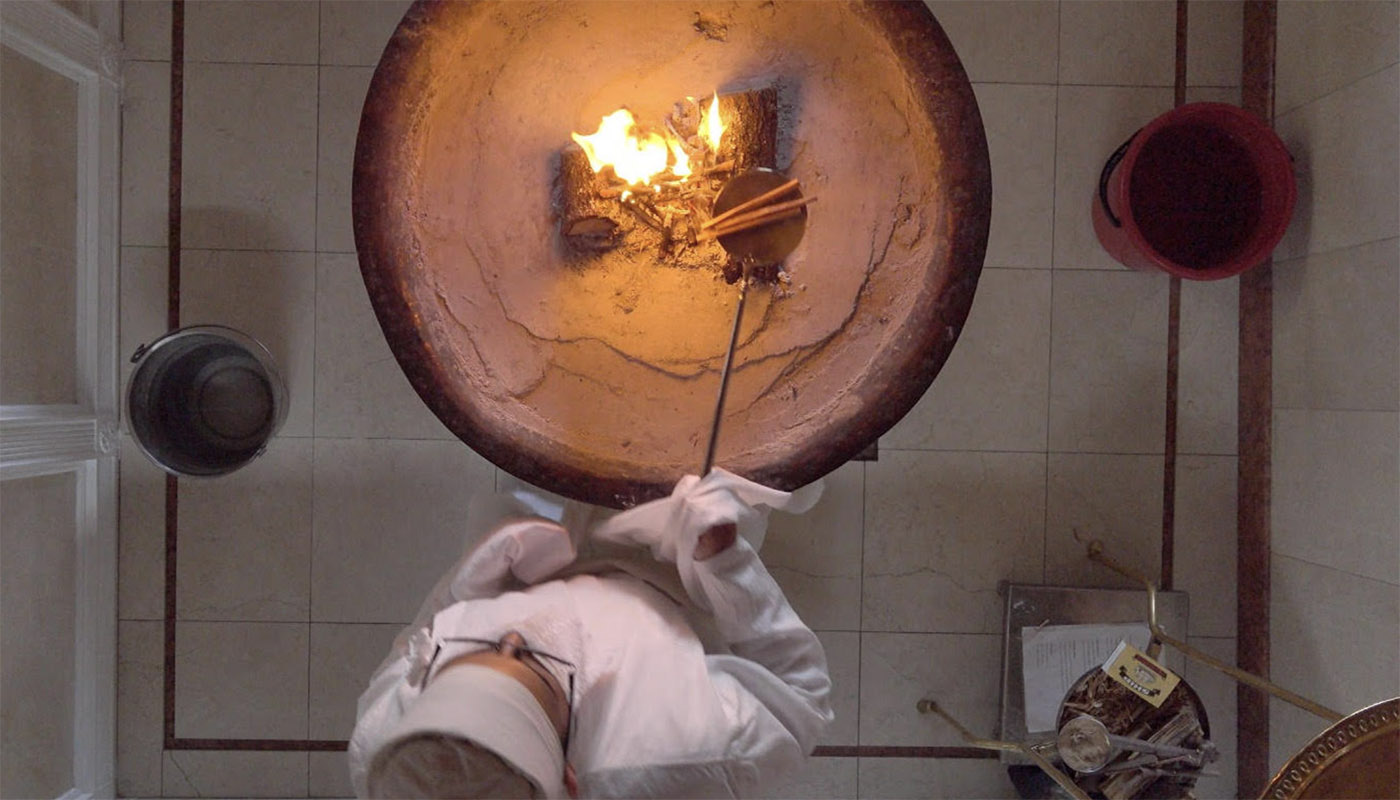 Documentation of Moving Pictures © Julie Marsh